Have you ever wondered about the inside layout of a typical London townhouse? Of course, there were variations in design, size, styling, and decor to these upper-crust neighborhood dwellings. For the wealthy, money was not a huge concern. On the other hand, land was a premium commodity and the narrow, often oddly shaped lots created a challenge for the architect. The following cutouts and floor plans from townhouses built during the Georgian and Regency periods give an idea of what was standard.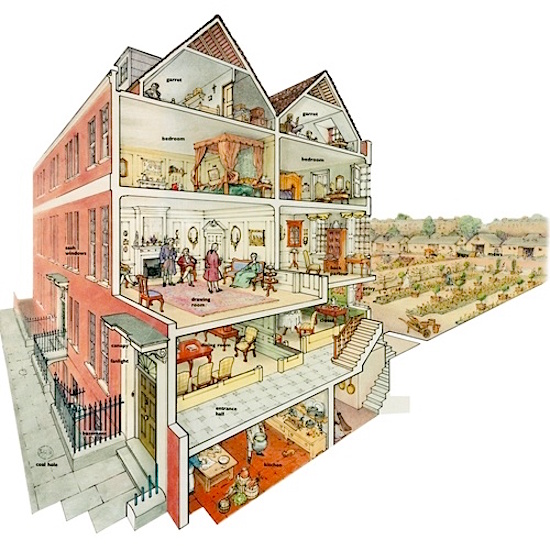 The standard London townhouse of the 18th century was a brick-built, flat-fronted house on four or five floors with regularly spaced sash windows and often a canopy over the front door. As in the previous century, the ground floor was sometimes used as a shop or for running a business and the houses were built on the line of the pavement with no front garden.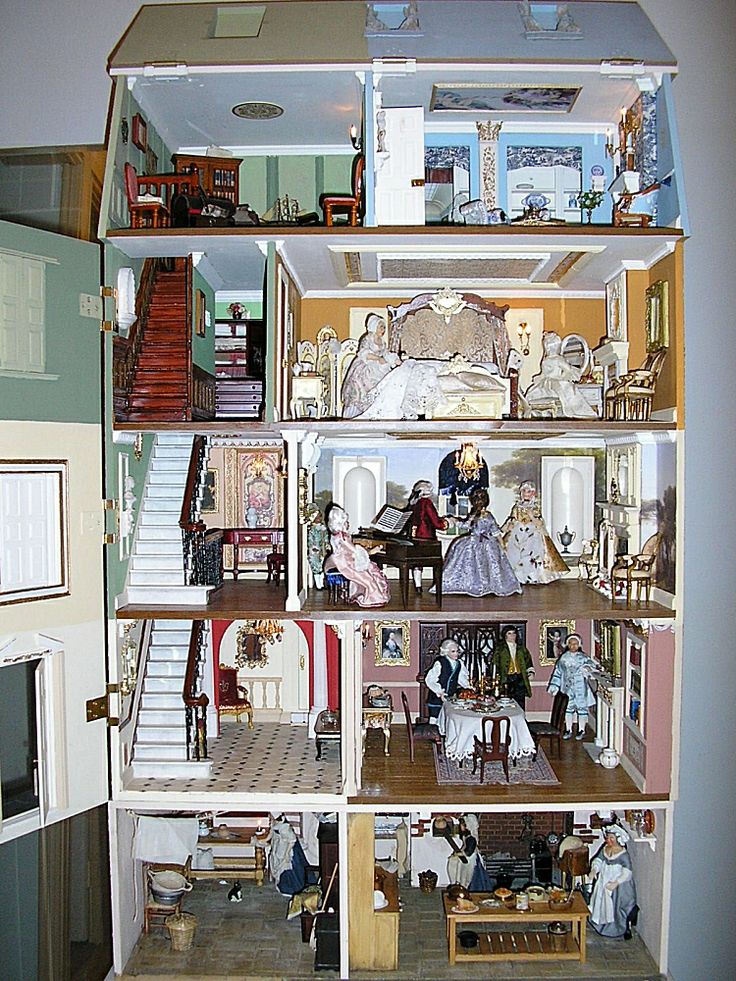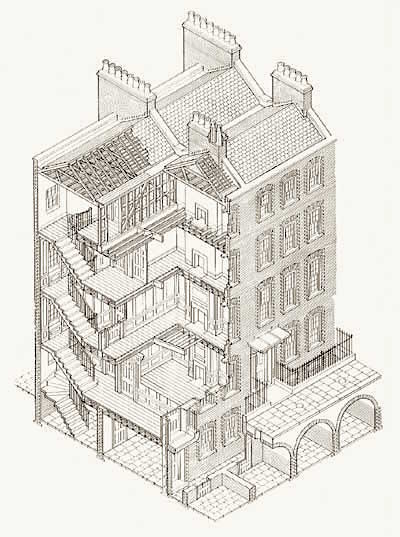 The Regency Town House was built on what had already become the traditional layout for town houses. The domestic offices for the servants were in the basement, the formal rooms were on the ground and first floors and the bedrooms on the floors above. Due to higher land prices in towns, even large houses tended to be built upwards on long, narrow plots. At the back of the house there was a coach house, stable block and quarters for the coachmen and grooms.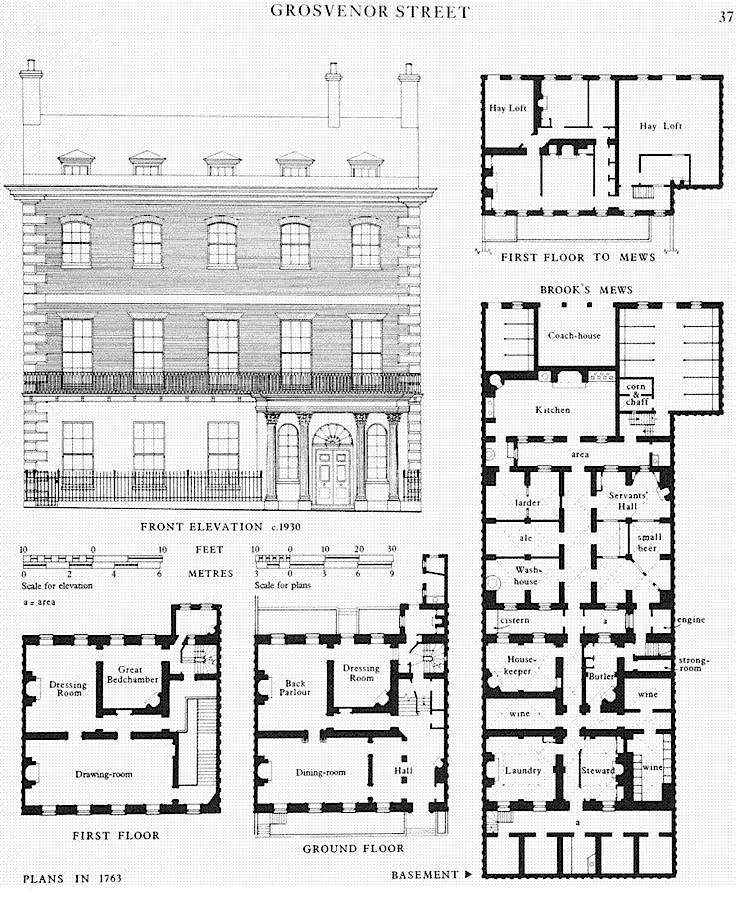 British History Online has several pages of house plans and descriptions for Grosvenor Square before 1926: HERE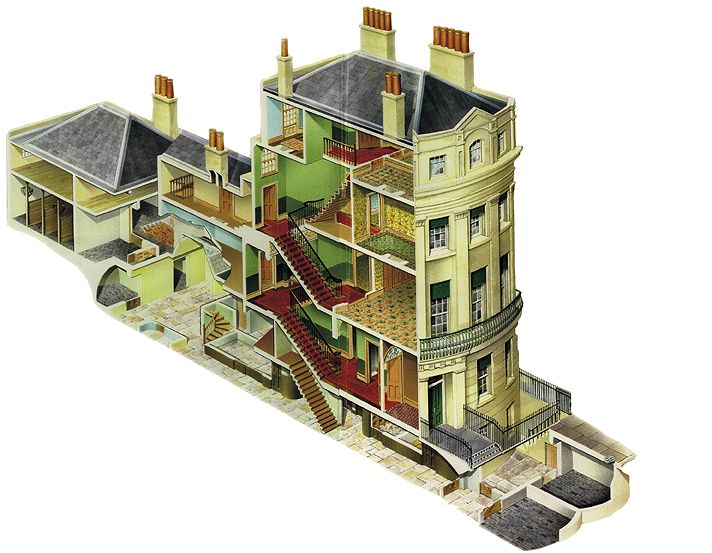 Not all Georgian townhouses were narrow, however. Wealth afforded wider street-front property in the posh residential neighborhoods such as Kensington, Mayfair, and St. James. Some of the mansions built within these districts leaned toward being independent houses rather than true townhouses with joined side walls. The image below of Lansdowne House on Berkeley Square is difficult to read, but note the corner location, enormous walled courtyard, and huge rooms. The map down further shows the location on a lovely single lot between two streets, another example of London city living.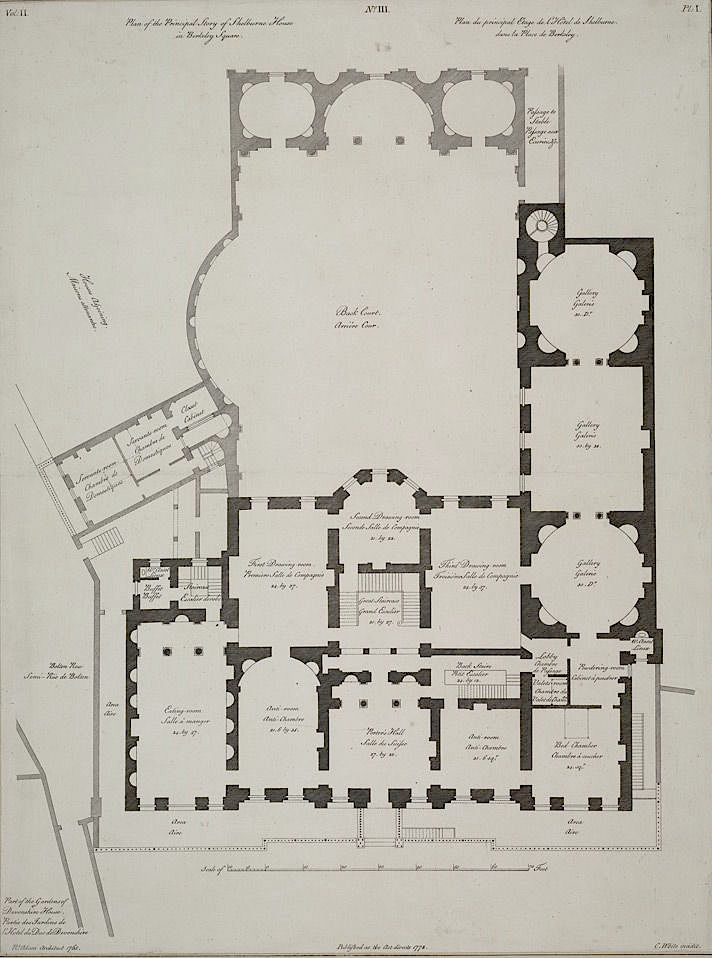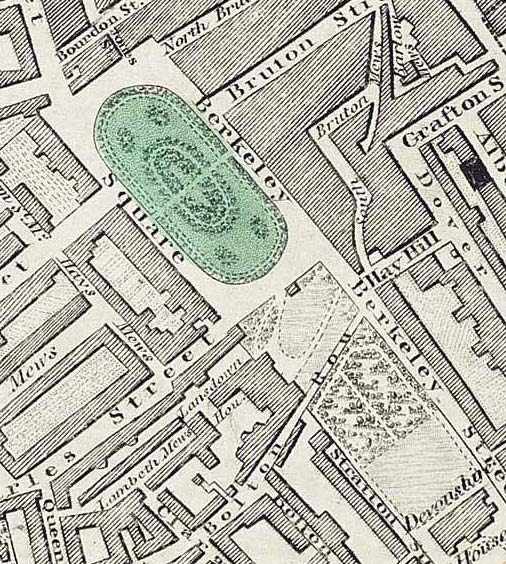 A wonderful resource on English houses through the eras is this book, written in 1864 by Robert Kerr and available on Google Books: The Gentleman's House, or How to Plan English Residences.